ALUMINUM ID TAGS
Aluminum ID Tags are a fantastic solution for labeling, numbering or identifying your situation. We produce hundreds of thousands of Aluminum ID Tags each year. The particular ID Tags are included in the video are warning people of a 24 VDC Current. Aluminum ID Tags are generally used for warning someone or for keeping track of equipment, property.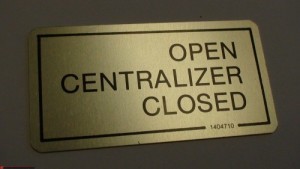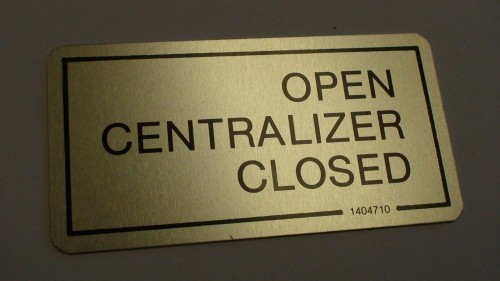 Aluminum is lightweight rust-proof and fade-resistant. Engraved Aluminum Tags can be laser etched, or laser engraved for depth. We can screen print them if you want specific colors such as a PMS Pantone. Our Aluminum comes in many thicknesses and we can custom-cut and punch it to any shape. Aluminum ID Tags are ideal for machinery or expensive equipment. Does your application require tracking, updated information/parts or service? We can Engrave, Etch or Screen Print various graphics, data, or even barcodes directly onto Aluminum.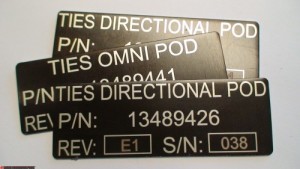 Aluminum ID Tags are used in Aerospace, Industrial and Military Applications. Engraved Aluminum Tags are generally produced with a Black, Silver, Gold or a Matte Yellow Background. However, our tags can come in any color that you want. We laser etch aluminum identification plates all the time. If you need five or five thousand  we produce them in-house promptly and properly. Engraved Aluminum Tags are ideal for machinery that must be monitored or has a warranty that requires a service.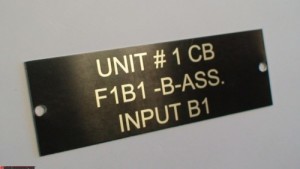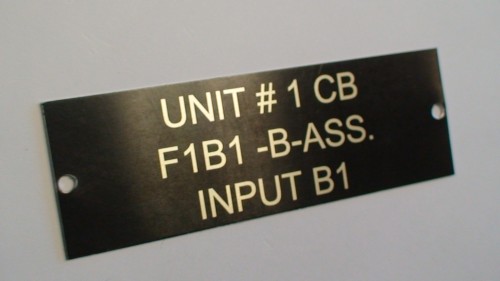 Our Aluminum ID Tags can be Screen Printed or Engraved in bulk quantities. We have the ability to go back and etch or engrave variable data into specific fields of the tag. We can produce and ship them AS YOU NEED THEM. Custom fabricated Aluminum Data Plates and Tags are one of the many services that we offer. Aluminum signs, tags, identification labels. RFID tags, barcode labels, aluminum serial plates. We can engrave Aluminum in various depths depending on what kind of depth/mark you're looking for.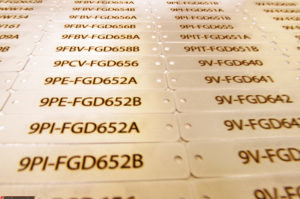 Sometimes we provide a bar code or a further set of information like a part number or UID Code. We can also serialize your Aluminum ID Tags to any custom combination. We can etch them, laser, emboss, impact engrave, stamp, screen print or pad print them.
Do you have a need for Aluminum ID Tags?
CONTACT US
OR

OR