LASER ENGRAVING ALUMINUM

Laser Engraving Aluminum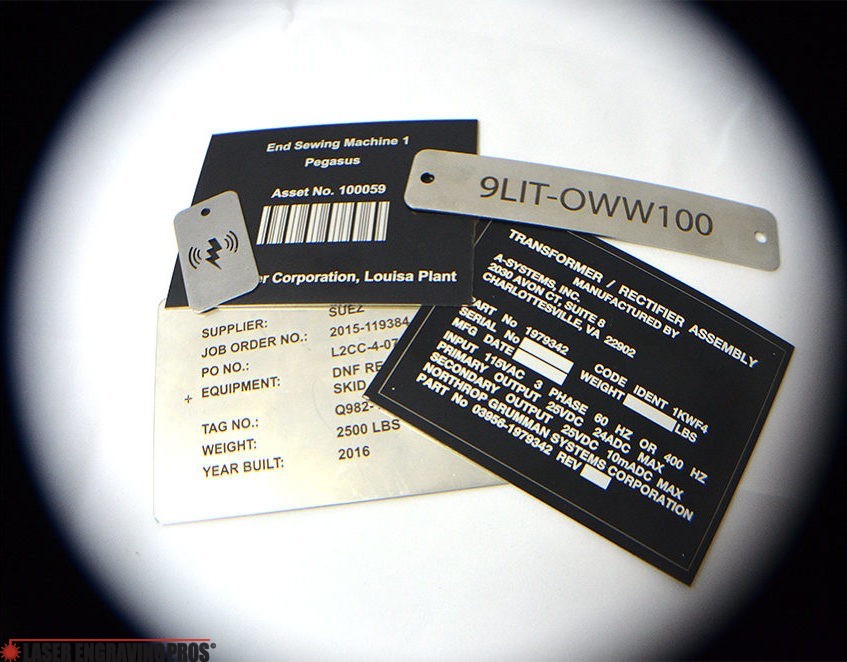 Aluminum is lightweight rust-proof and fade-resistant. Laser Engraving Aluminum is the best way to mark it – it can be laser etched, annealed lightly onto the surface or laser engraved for depth. We can screen print them if you want specific colors such as a PMS Pantone. Our Aluminum comes in many thicknesses and we can custom-cut and punch it to any shape. Laser Engraving Aluminum Tags is an ideal process for machinery or expensive equipment and we're well versed with Laser Engraving Aluminum, Pad Printing or Screen Printing it. Does your application require tracking, updated information/parts or service? We can Engrave, Etch or Screen Print various graphics, data, or even barcodes.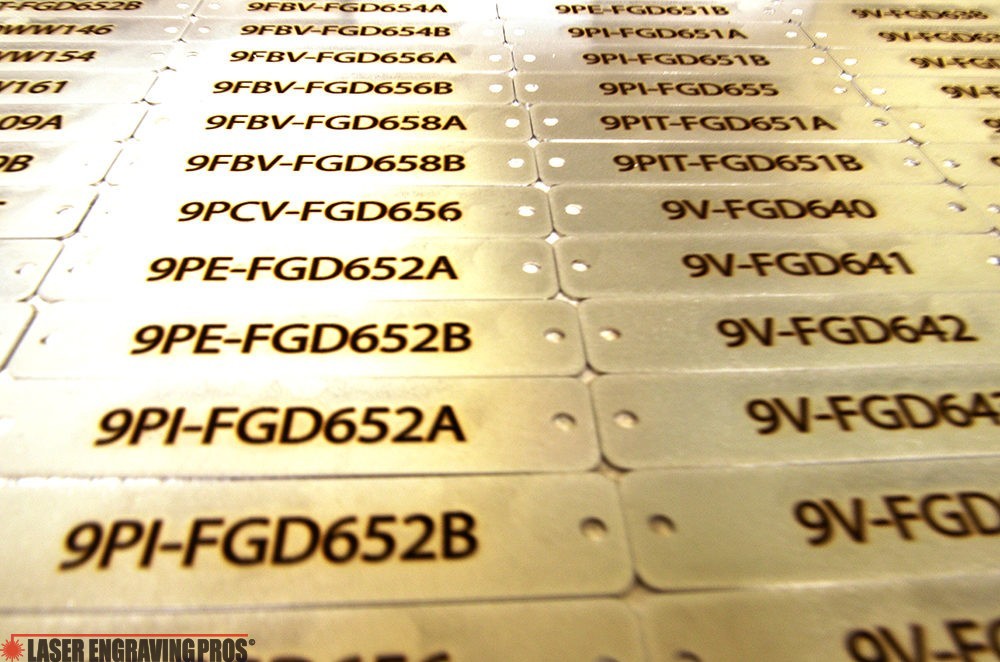 Laser Engraving Aluminum is extremely critical to all industries. Custom Aluminum Identification tags are used in Aerospace, Industrial and Military Applications. Laser Engraving Aluminum is generally the way they produce tags with a Black, Silver, or Gold Background. However, our tags can come in any color that you want. We laser etch aluminum identification plates when you need it. If you need five or five thousand  we produce them in-house promptly and properly. Engraved Aluminum Tags are ideal for machinery that must be monitored or warrantied. If you have a project simply fill out the RFQ form below.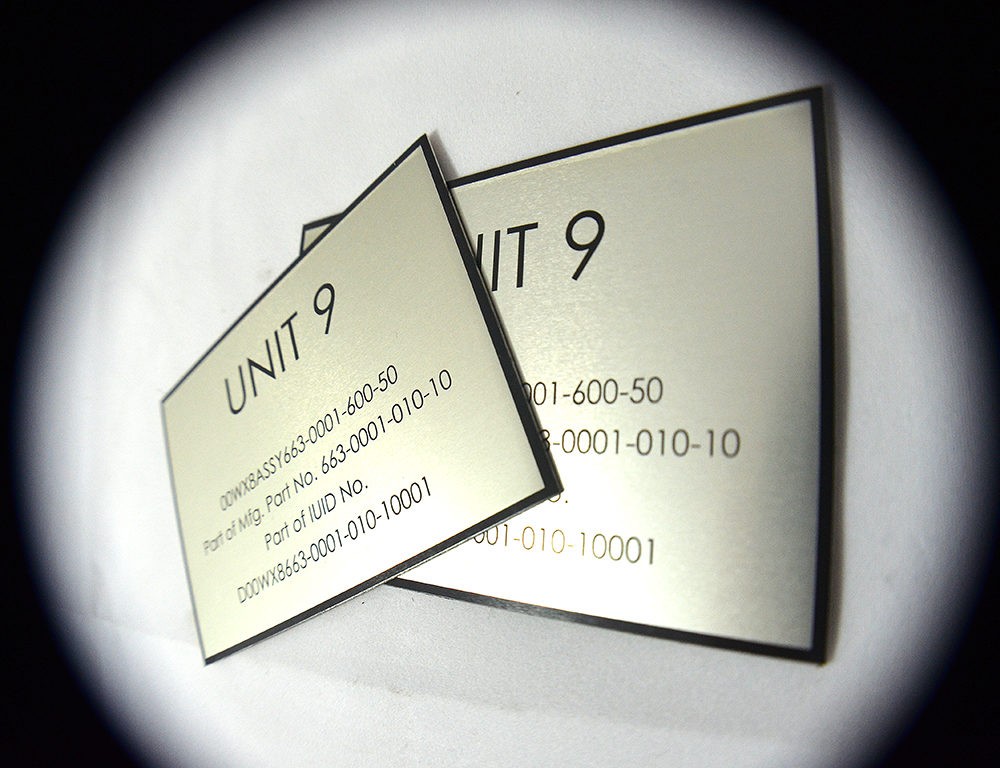 We can produce and ship them AS YOU NEED THEM. Custom fabricated Aluminum Data Plates and Tags are one of the many services that we offer. Laser Engraving Aluminum is the best way to customize it with variable data that you may require when you label, tag or mark a particular piece of gear or equipment. We laser-cut our Aluminum to any shape with wide format C02 cutters. Our company produces Custom Data Plates and Tags on a very regular basis, if you're in a rush – we've got you covered! Simply shoot us an email or send us an RFQ, but if you need them REALLY FAST… just give us a phone call we're always here to help if you have questions 800.482.1553.
Laser Engraving Aluminum? We're Good At It! Do you need tags?
CONTACT US
OR

OR