Engraved Valve Tags

CUSTOM VALVE TAGS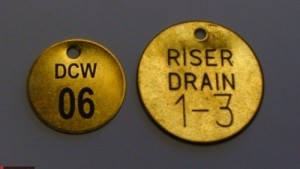 We love producing Engraved Valve Tags and with all the crazy requests that I get around the shop, sometimes it's just nice to get a tag order and rack and stack them until it's all complete. We use high-grade laser technology to add variable data on the tags that we offer. We can produce and ship extremely fast and we do our best to keep most sizes of Engraved Valve Tags in stock. Engraved Valve Tags are ideal for HVAC and mechanical applications. In a world where boiler systems can get fairly complex and hard to trace, tagging and labeling your equipment is crucial.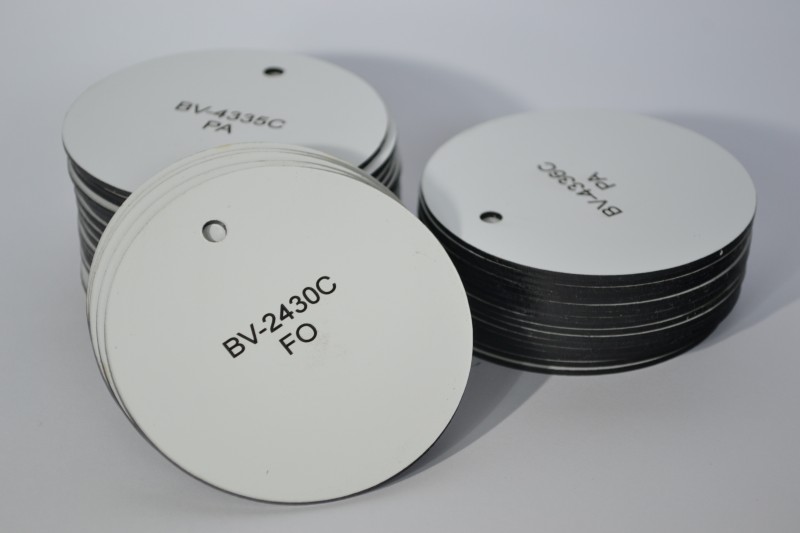 We laser etch and engrave Engraved Valve Tags made out of
brass, stainless and aluminum. We produce tags in sizes of 1.5″ and 2″ (standard valve tag specs).  We produce an array of various tags made from various substrates such as Brass, Aluminum, Steel, Plastic and more. We prefer if you sent variable data for your tags via spreadsheet, but there's nothing wrong with simply pasting it into an email and shooting it over to us. Do you have a difficult to read list that was created on the job-site and needs to be deciphered? We can handle that too!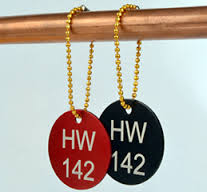 We always send proofs for all of our work to ensure that you are getting what you're asking for. Engraved Valve Tags are available when you need them done. Simply e-mail us over a spreadsheet or fax over a hand-written list of tags that you need installed on boiler systems, valves or pipes. Supplying your installation with Engraved Valve Tags is important in regards to having to service the equipment and knowing "what goes where".
Do you have a need for Engraved Valve Tags?
CONTACT US
OR

OR