Wine Glass Engraving DC – Why You Need a Professional
Wine Glasses Engraving DC
We serve all of DC, VA, and MD! Depending on your project, we have the ability to meet in person by appointment. We have local representatives that are experienced and well educated in the field of laser engraving and graphic design. We can always meet for coffee or a plate of food to discuss your potential project.
Do you enjoy engraved artwork on glass?
From impressing guests at a dinner party to gifting them to your coworkers, engraved wine glasses in DC can be used for many things. However, finding a professional service that offers high-quality wine glasses engraving DC can be difficult. This is because engraving wine glasses is more complex than it appears. Read on as we discuss how you can use engraved wine glasses and why you need a professional for engraved artwork on glass.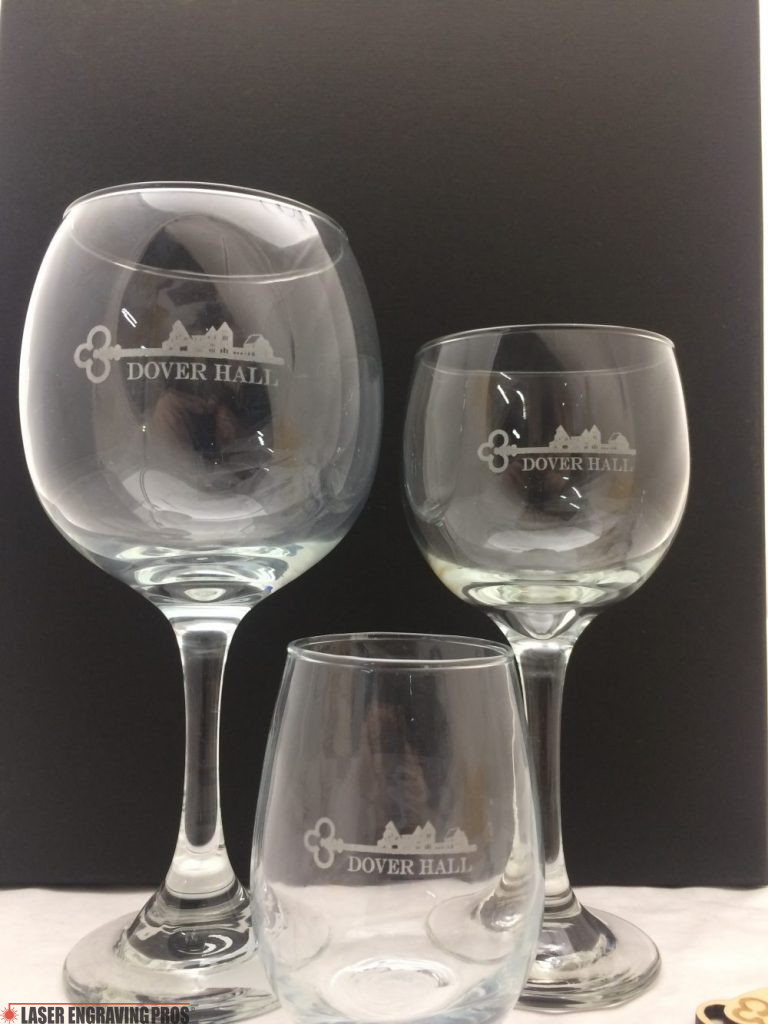 How Can You Use Engraved Wine Glasses
There are a variety of ways that you can use engraved wine glasses.
1.
They Make for a Great Corporate Gift
If you are looking to gift something to your customers, then engraved wine glasses make for a great gift. Gifting pens and mugs with the company's logo on them has become too common. Everyone's doing it and most customers are unlikely to be impressed if you gift them the same thing. Gifting engraved wine glasses can turn things around in your favor. They make for a very sophisticated gift and will leave a lasting impression on your customers.
2.
They Can Be Used at Corporate Events  
Instead of opting for an over-the-top branding initiative at a company event, consider something simple like engraved wine glasses. Not only does it allow you to display your company's logo, but it can also draw the attention of every single person in the room in a classy yet effective way. Compared to other options, engraved wine glasses are also more affordable. This means that you won't have to worry about exceeding your budget. What's more, unlike other branding options that are discarded after an event, you can reuse these wine glasses as many times as you want.
Wine Glasses Engraving DC
3.
They Can Be Used In Restaurants
Besides using them for corporate purposes, engraved wine glasses are ideal for businesses in the hospitality industry. Whether you run a bar or a café, engraved wine glasses can provide you with a great branding opportunity.
Why You Need a Professional that Offers Wine Glasses Engraving DC
Engraving wine glasses is an intricate process and if you hire the wrong person for the job then it can cost you. Here are some of the ways you can benefit if you work with a professional instead. Engraving on wine glasses can be tricky because there are no flat spots. Only a professional can locate the flattest area on these glasses and make sure that it gets engraved properly. Additionally, even the smallest of deviations can leave an undesirable mark and if you use an out-of-focus beam, then the engraved image may not have the resolution you are looking for.
From glass plaques to inscriptions on leather-bound books, a professional engraver is familiar with a wide variety of surfaces. This is particularly useful if you are making arrangements for a company event. From getting wine glasses engraved to gifting glass plaques to your best employees, a professional service that offers wine glasses engraving DC can help you take care of everything. If you are planning to order engraved wine glasses in bulk, then a professional service will be able to provide you with a great discount. This can help you save money without compromising on the quality of the product.
Interested In Ordering Engraved Wine Glasses?
If you are interested in ordering engraved wine glasses, get in touch with Laser Engraving Pros. When it comes to wine glasses engraving DC, there's no one like us.
Wine Glasses Engraving DC
To get in touch with us, fill out a Quick RFQ Form or send us an Email.
You can also call us at 800-482-1553 for more information.
Visit our Mother Business to find out more!