Custom Metal Tags in Bulk Quantity – Get it Done Right!

Custom Metal tags in Bulk Quantity
We now have an office that is only 1.5 miles from the Pentagon! Depending on your project we have the ability to meet in person (not right now due to COV-19) but hopefully in the future! We have local representatives that are experienced and well educated in the field of laser engraving and graphic design. We can always meet for coffee or a plate of food to discuss your potential project.
A custom metal tag is a game-changer in all sorts of environments, from home workshops to factories and beyond. If you've ever had to deal with faded, torn or peeling paper labels, you'll understand immediately why custom metal tags in bulk quantity can make your life easier every single day. No matter what you're using, from a stapler to an earth mover, you'll know that your custom metal tag will go through the dings, dents and destruction of day-to-day life and come out none the worse for wear.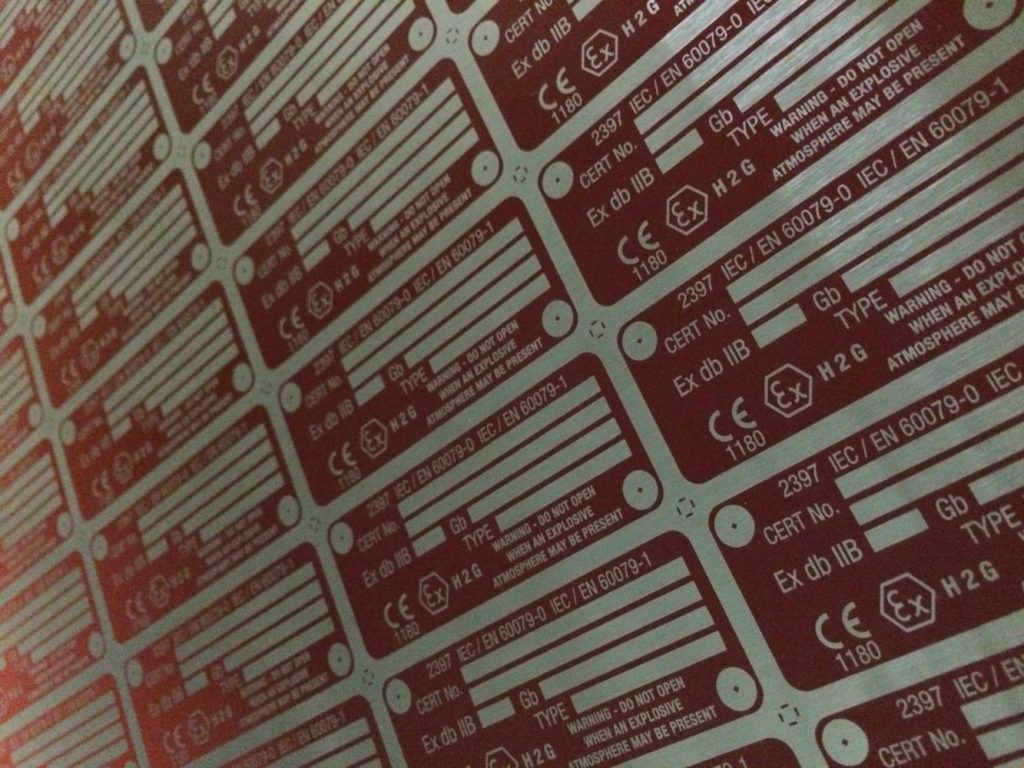 Custom metal tags in bulk quantity is the best way to to have tags engraved. The wear and tear of daily life is too hard on basic painted tags or written numbers. Laser engraved custom metal tags in bulk quantity are permanent and will still prominently display data regardless of what is thrown at them. These bad puppies can handle it all: dents, dings, and bumps won't stop our custom metal tags in bulk quantity from doing their job.
If you spill water, grease or machine oil onto a paper label, you can forget about whatever it said. Those words are gone for good. With custom metal tags in bulk quantity, though, you just wipe off the spill and keep right on going. Did you scrape your forklift against a wall during loading? If you hand-wrote anything onto the side of it, I hope you didn't need to know what was written there, because that Sharpie is scraped into illegibility now. Not so with a custom metal tag! Those words will still be clear as day. A custom metal tag will take whatever you can throw at it and just keep on going.
Custom Metal Tags in Bulk Quantity
Our production facility has been serving the community since the 1890s. We accept special requests and deadlines. To us you wouldn't just be another customer to get in-and-out the door, but a valued member of our community who we hope to build a lasting relationship with. Our clients consists of individuals as well as large businesses, and we take orders large and small. When you have laser etched stainless steel tags made by us, you can be sure that it will be done precisely by trained professionals who care about their craft.
Whether you need just one custom metal tag or several thousand, we're the right choice to produce them for you. We can stamp in inventory tracking data and even serialize them for you if that's something you need. The only thing we can't do is figure out what you need without your input. Fortunately, you can solve that problem! Just fill out the convenient RFQ form at the end of this post and let us know what you're looking for. After that, we'll have everything we need to get cranking on your custom metal tags in bulk quantity. Don't let accidents ruin your tags!
Custom Metal Tags in Bulk Quantity
To get in touch with us, fill out a quick RFQ Form or send us an email.
You can also call us at 800-482-1553 for more information.
Or visit our mother business to learn more!